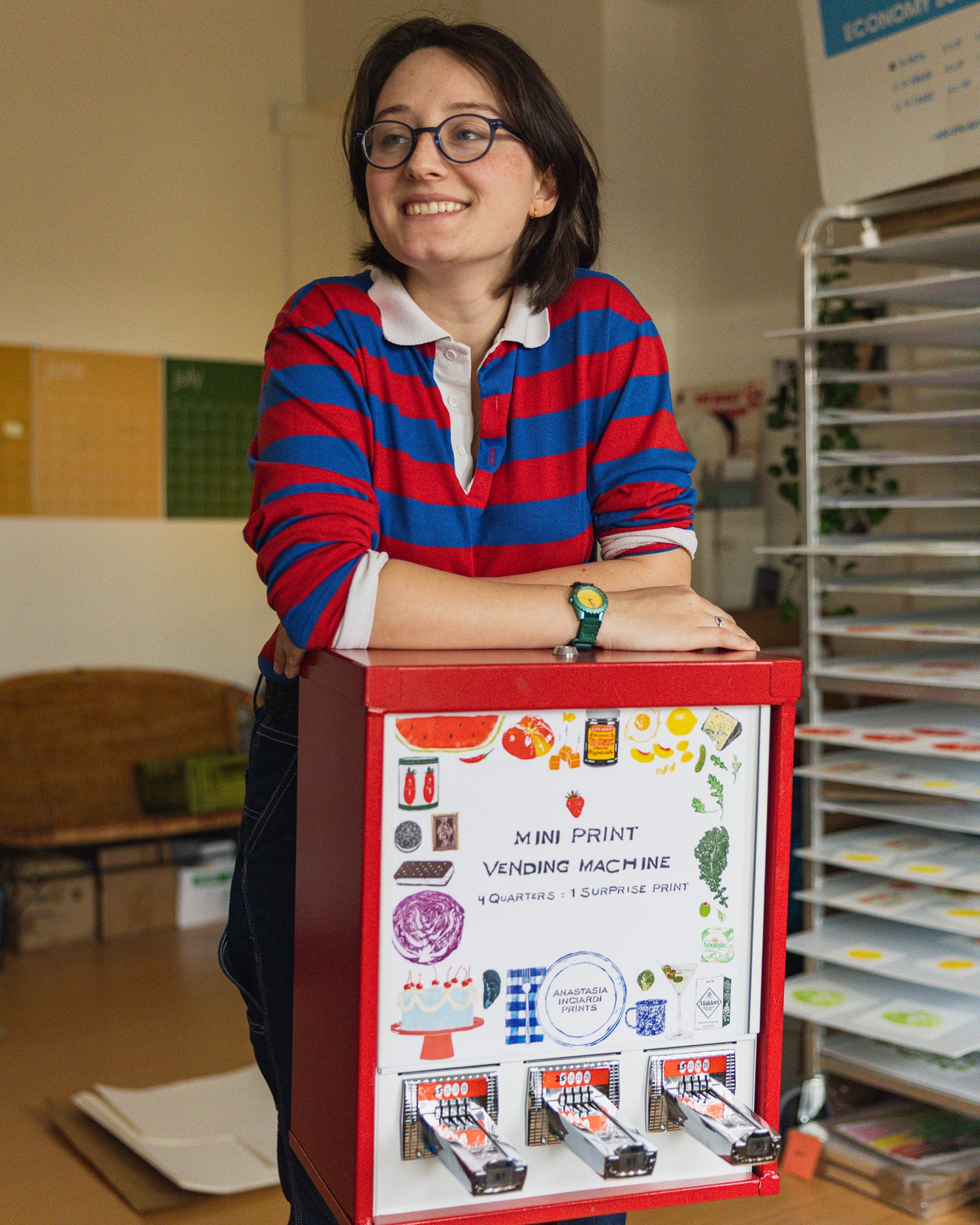 About
Ana is a relief printmaker based out of Portland, Maine. She was born and raised in Brooklyn, New York and went on to study Art and Art History at Kenyon College. During college Ana discovered her love of carving linocuts.
She began with mostly images of objects and buildings but then, increasingly more often, she was inspired by food. Growing up Italian American, food has always been central to her family; entire weeks were planned around meals and every outing or activity involved some sort of culinary reward.
Carving linocuts of food connects her to her family and the experience of bonding with others over a good meal.
Additionally Ana's fiancée, Addison, who is an organic vegetable farmer, shares her obsession with food and brings home a whole bounty of creative inspiration. Ana feels fortunate to be building her entire life around the celebration of food and eating!
Ana's literary agent is Jenny Stephens at Sterling Lord Literistic, Inc
She has been featured in The New York Times Style Magazine, Print Magazine, and The MOFGA Newsletter, the Portland Press Herald.
She has collaborated with Rachel Antonoff on limited edition clothing.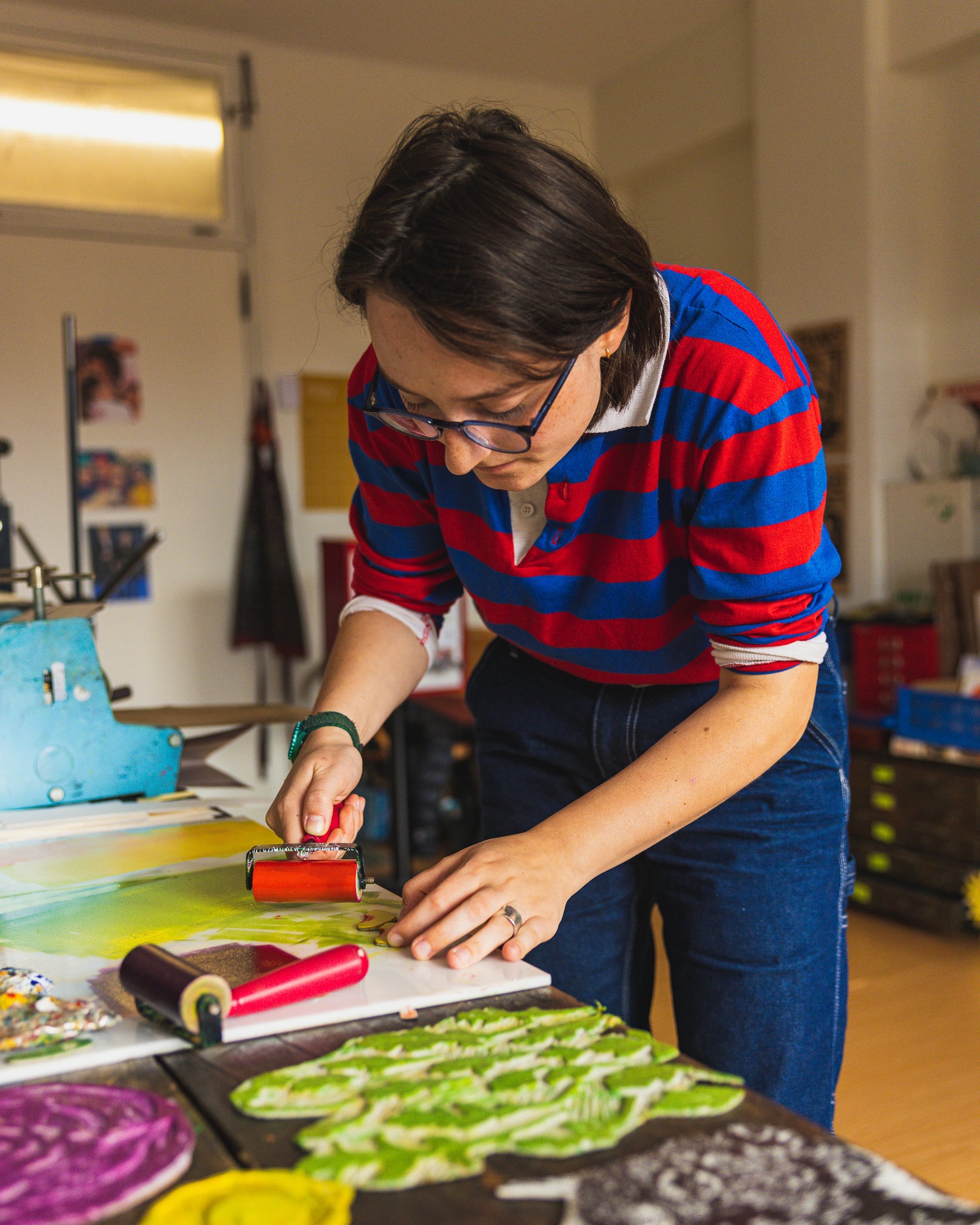 Ana carves all of her prints out of linoleum using sharp U or V shaped tools. Once the negative spaces of the image are carved out, she inks up the block using a roller with oil based ink. The inked-up block is placed on her etching press and a piece of paper is laid over top. Lastly, she covers the paper with protective felt blankets and rolls the block, paper and blankets through the press. The result is a reverse image of the original carving. Due to the nature of the inking and printing process, every print is unique.
Ana has a studio in downtown Portland, Maine where she uses a Conrad-Monotype press. She is also a member at Pickwick Independent Press where she enjoys being part of the printmaking community.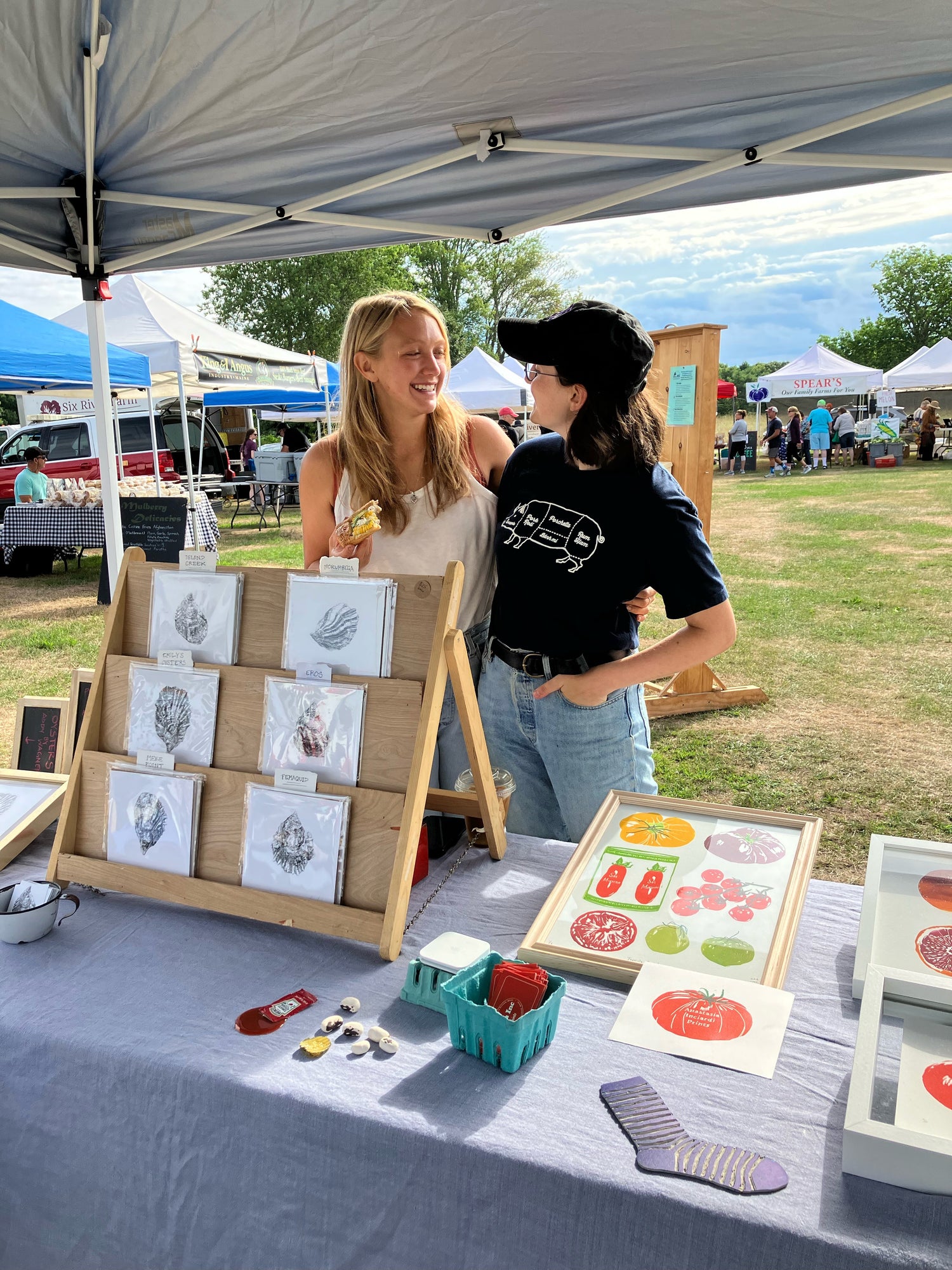 In her free time Ana loves ice skating, eating oysters and tomatoes, talking to her grandmother on the phone, petting her cat, Coupon, watching Addison surf, and singing with her sister.